Our Charity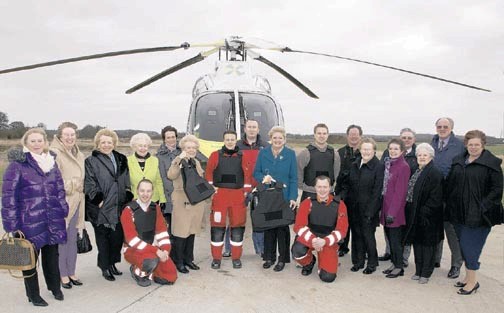 The HFAF Charity
(Registered Charity No: 1007693)
In common with our fellow Masons in the United Grand Lodge of England, it is part of our core beliefs that we give to charity. We do not believe in hanging onto our charity funds in order to make very large donations but rather to ask our members for recommendations of good causes. Many are prompted by personal experience for either themselves, their families or their friends.
It is a specific requirement of our charity that 100% of any donation should be used for the purpose specified.
Many of our Lodges hold socials aimed at raising funds for a specific charity and in many instances the HFAF charity will also add to those funds.
2019
BERT Brockham Emergency Response Team
Charing Cross ICU
Dorset Air Ambulance
Essex Air Ambulance
Gibraltar Cardiac Association
Goods for Goods
Lupus UK
MacMillan Nurses
Noah's Ark
New Forest Sailability
Reachout
Rosemere Cancer Foundation
Royal National Orthopaedic Hospital
Sturge Weber
Unitas Youth Zone
Youth Cancer Trust
2018
Alzheimers Society
Dorset Air Ambulance
Friends of Dolphin
Girl Guides Camp
Kith & Kids
Lupus UK
Reunite International
RNLI
Shelter Boxes
Stroke Association
UCH
UCLAN
Whittington Hospital
2017
Chestnut Tree Hospice
Medical Detection Dogs
Chailey Clinical Services
Reunite  International
Macmillan Cancer Support
Mercy Ships
Grenfell Tower Foundation
Dorset & Somerset Air Ambulance
Lupus UK
Friends of Dolphin
Bournemouth Girl Guides Association
Woofability
Norwood
Manx Mencap
Water Aid