Beverley – a Master in the lodge and in the water!
Beverley the Worshipful Master of Unity Lodge 58 in Letchworth was given a day pass to miss the 3rd meeting of the new lodge in order to compete in the 1500m of the British Masters Swimming Championships which were being held in Swansea and simultaneously compete in the Welsh Championships. This is her story ….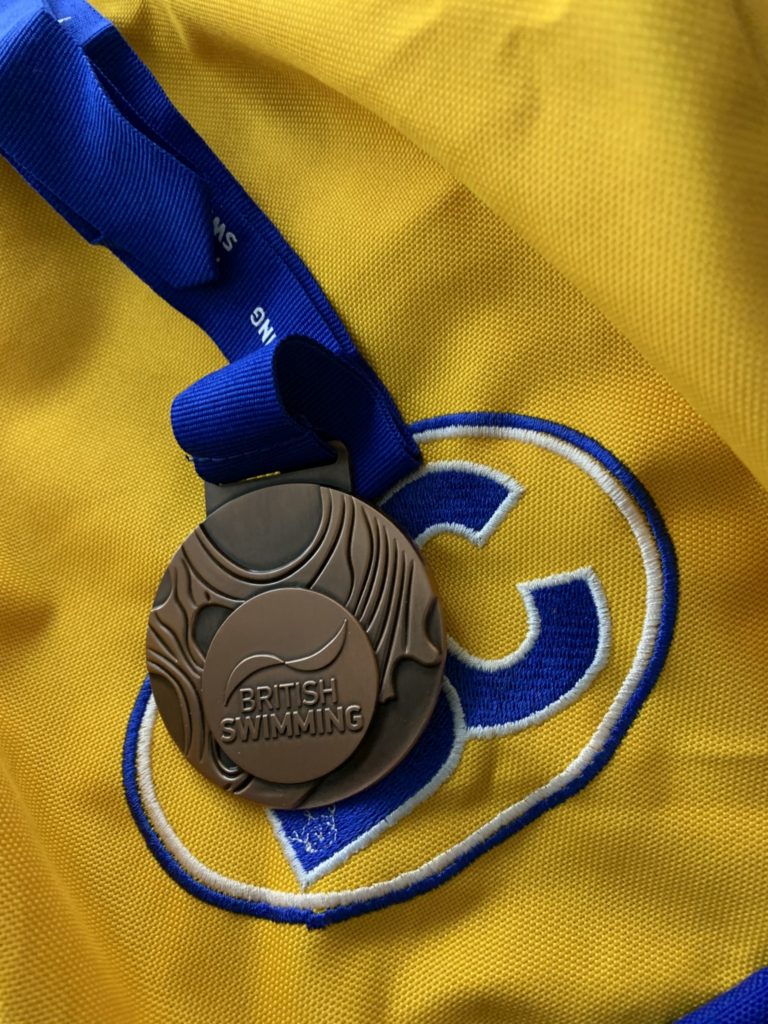 I came into Freemasonry, reading of its morality and brotherly love.
Life's circumstance had knocked my confidence and Vitiligo, a trauma-based skin condition had manifested over my entire body . It took courage to journey through to the Masters Chair and each step forward was a constant challenge.
My work hours however were getting longer and meetings harder to get to. So when I was given an opportunity to be involved with forming a new weekend lodge , it felt like the perfect solution -therefore Unity evolved.
I decided , with my girls' encouragement ,to train for a charity swim raising funds for the Fraternity and Independent Age. As a child, I was a competitive swimmer but facing the swim suit after more than 30 years and now covered with giraffe patch skin, was terrifying. After six months of four times a week training, I proudly completed the 10k open water challenge , raising £2400.
Having trained that hard, the next step into competitive swimming again, you would think would be simple but I was going into the unknown. A woman in her fifties facing the pool, body aches and long hours of training but unless you try to do something beyond what you have already mastered, you will never grow.
I was accepted into the Barnet Copthall Swim team, completing my first race in November '19. Having entered a few competitions, I had a call to say that I had qualified to swim in the first leg of the British Masters Championships in Swansea.
I am so grateful for the friends I have made in our fraternity who have showed kindness and constant support throughout this experience. I hope I'll prove that courage doesn't mean that you don't get afraid -just that you don't let fear stop you!"
The result of all her hard work was a 3rd place in the 1500m event of the British Championships and into further events at the end of April and a double win in the Welsh Championships in the 800m freestyle and the 200m medley.
Posted on: