Amy's journey in the Craft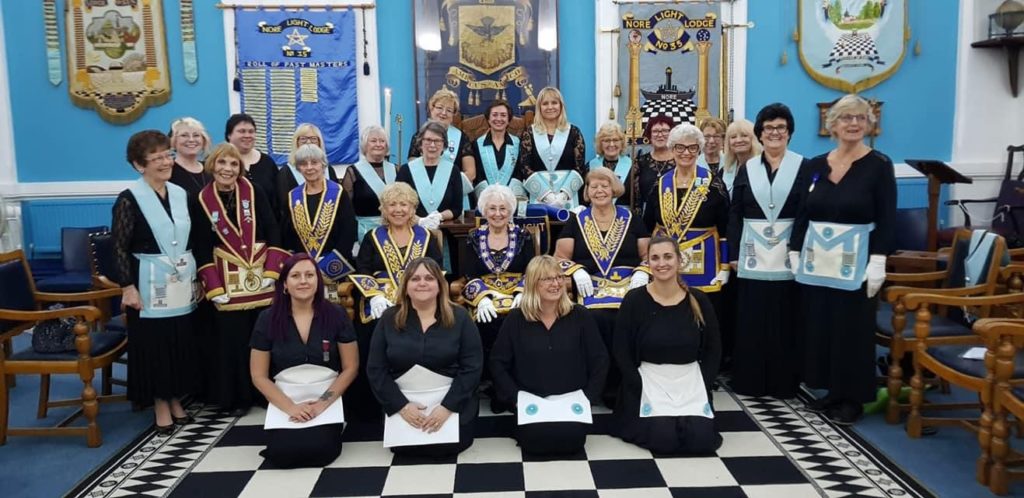 Bro Amy's journey began on 5th December 2018 when she was Initiated into Nore Light Lodge 35 by her mother W. Bro. Kim.
When asked her reasons for joining Amy replied – "Curiosity ! My grand-father and father were Freemasons and of course my mother so I really wanted to know what it was that happened at meetings."
Amy has battled ill-health following an infection of the brain and despite being the mother of six children has found from day one that Freemasonry has added a new dimension to her life. She soon realised that it was full of history and tradition.
Like most new Initiates she didn't completely understand what had just happened during the ceremony but she nevertheless knew she had joined something quite special. She was particularly struck by the 1st Degree Working Tools. When asked to make the response to her toast at the Festive Board, she had to be told to speak up as no-one could hear her.
But from being quite a shy person she blossomed under the warmth of masonic light and developed a more confident personality. She attended Lodges of Instruction regularly and encouraged by her Preceptor VW Bro Sue, she decided to start learning the ritual. Of course the first piece that she tackled was the 1st Degree Working Tools. Having learnt the words she determined to learn how to deliver the ritual with confidence and meaning. Her illness had affected her short term memory but she found that she was able to learn ritual.
The trip to America
When a group of HFAF members travelled to Washington DC in May 2019 to consecrate America Lodge 57, Amy and her mother Kim were amongst the group. Despite never having flown further than Spain Entered Apprentice Amy was excited to be a part of this historic event. Amy found herself sitting next to the Grand Master on the plane and with her new found confidence chatted away and even asked if she could possibly take her 2nd Degree whilst in the US. After consulting with the Past Masters of Nore Light Lodge who were on the trip permission was granted for Amy to take part in the meeting in Washington. It was also arranged that W. Bro Kim would take the Chair for the meeting which made it even more special for Amy. Amy answered the questions on behalf of all the candidates.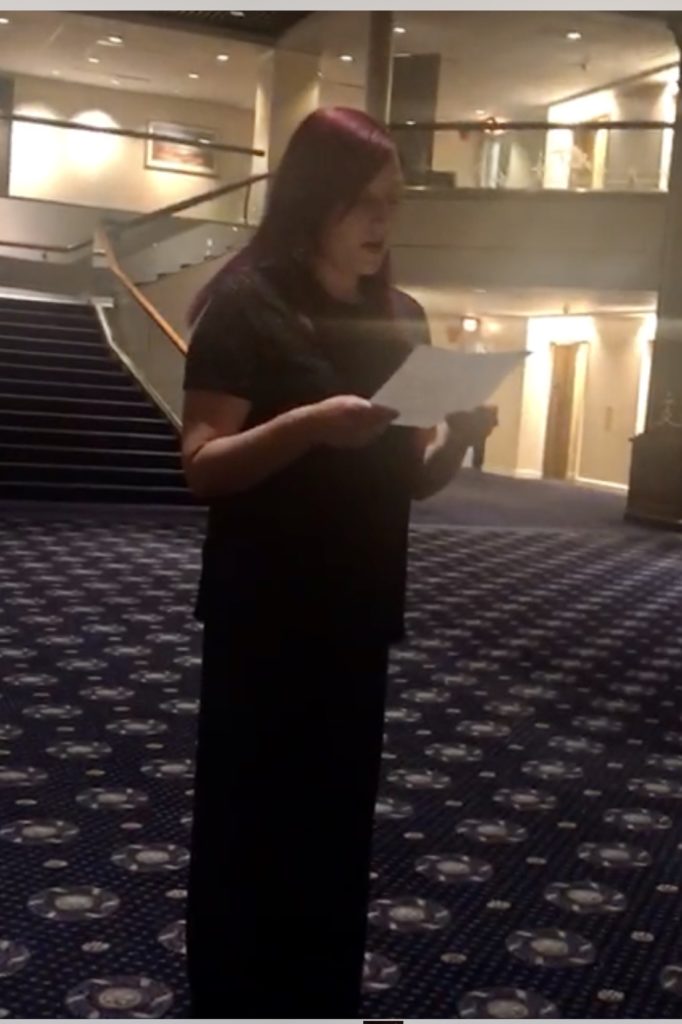 With her new found confidence Amy responds on behalf of the visitors
On her return to the UK Amy continued to work at learning the ritual and her hard work was rewarded when she was given the chance to deliver the 1st Degree Prayer and Working Tools at a meeting.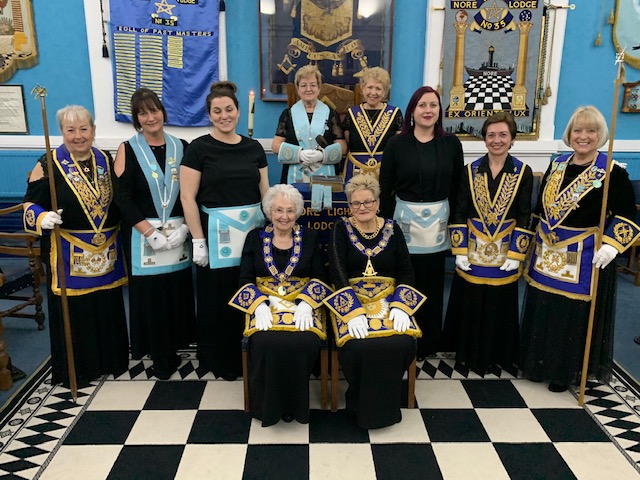 On 4th March 2020 Amy was Raised to the 3rd Degree in the company of Bro. Michelle. It was a real family occasion as both their mothers being Past Masters of the Lodge took part in the ceremony.
This was one of the last meetings before we had to suspend all masonic activity due to the COVID-19 crisis, so we decided to include some more pictures of a really happy family occasion.